Intensive Research is Indicated to find Ancestors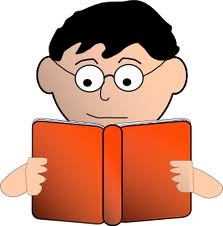 In my last article, I spoke of the need to read every last will and testament in the ancestor's county of residence. This may seem like a stretch, and it is certainly intensive research, however, people were very active in interacting with their friends and neighbors. Remember, they were building an economy based upon agriculture and shipping. The overflow of any plantation sold its foodstuffs at its own general store which ultimately resulted in communities and townships. Necessities were purchased abroad for a pretty penny, even nails and boards were priced at a premium. Personal notes were exchanged by neighbors. This is why you will see the notes listed in the inventories of estates as well as a wide exchange of commodities. Marriages occurred between neighbors. During the 18th century people were migrating, building, and creating their own homes and communities.They made records, such as deeds when they purchased or transferred land and specified dower rights. Every tidbit of information about their daily lives seems to have gotten posted in the "Minutes" of the local court, when roads were commissioned, officers appointed, militias raised, and so on. Simply reading the Minutes creates an awareness of neighbors playing their roles. Although the local parishes or churches performed marriages, but few of those records survived. Ceremonies also occurred on the plantations. Until there was a law created to file marriages at the local court house, this was not generally practiced to any large extent. That is why we have to examine all of the county records to search for a mention of it. Georgians did not build huge plantations such as we see in Mississippi and Alabama. Since the plank boards and nails were imported, most of it went on barns and outbuildings necessary to operate a farm. At first, the home itself was rather simple, a two-story wooden structure with narrowly encased stairs and a pitch roof. Later, sometimes twenty or thirty years, another wing was added. Very few brick homes existed and the first to be constructed was for colonial governors. It was a time and place when people worked together, helped their neighbors, and created an economy not possible in the Mother country. The American Dream in action. This is why an examination of court house records is so essential to genealogists. If those records did not survive, then we have to snoop around like an old detective looking for tidbits of information and absorb it in our bones until we understand it.
Pearls of Wisdom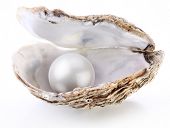 No matter how much we wish to draw certain conclusions from our scattered research into the past, we must not allow ourselves to do so. Yet, it is the very absence of discovery which motivates us to find answers elsewhere. Here is a problem. In the early 17th century an Irishman settled in Norfolk County, Virginia. His name was Lewis Conner. The name brought forth a decendant of the same name, a captain who served the colonial war of 1752 but who died shortly afterwards. And then, in 1785 a certain Virginian is named by his mother, Lewis Conner Holland. The mother has another son which she named Lawson S. Holland. This scenario becomes delicious when it is known that during the early part of the 17th century, the Lawson family intermarried with the first Lewis Conner. It would appear that the mother was carrying forth a family pride in the naming of her children and it seemed logical (and the generation fit) that she was a daughter of Capt. Conner. Also, all three families had a history of residency in the same counties. Yet there is a bitter taste -the county records did not survive. All that remains is speculation. One must dig deeply into the plot. Since none of the records from surrounding counties or family ties revealed any clues, it now becomes the larger chore to read all of the old wills, inventories of estates and deeds of 17th and 18th century Virginia. Somewhere there is a connection, the names of heirs mentioned in estates, receipts, vouchers or deeds of gift. There is always a means of gleaning information. These thoughts are already imprinted in the brain of the genealogist. On with the quest!
A Fast View of Things

The new rage is viewing old wills online at Georgia Pioneers! It is so easy, simply click on the name and the PDF file opens on your screen. You then have control of the size of the image. The days of the magnifying glass are over. All that you have to do is zoom in on the image. To enlarge, simply click on the "+" at the bottom of the screen. The zoom is really helpful when you need a closer view to discern words or names. Also, you can print the document for your genealogy file. The computer images generate a clearer image than microfilm readers. Cool!