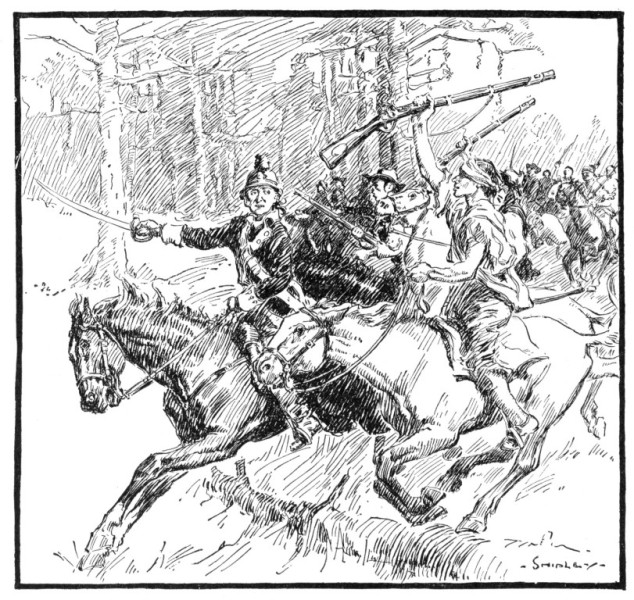 General Francis Marion, the son of Gabriel Marion and Esther Cordes Marion, was born ca 1732 in St. John's Parish, near Georgetown, South Carolina, and died on 26 Feb 1795 St. John's Parish, Berkeley County. When he was fifteen years old he joined a six-person crew of a small sailing ship headed for the West Indies but the ship sank while at sea. Six crew members were set adrift in a small boat without food or drink and did not reach land until seven days later. The ordeal convinced Francis Marion to abandon the idea of becoming a seaman. He later returned to St. John's Parish and, after receiving a small inheritance, established a small plantation. In 1759, during the French and Indian War (1755-1763), Francis Marion volunteered for service in a South Carolina provincial cavalry led by his older brother, Gabriel. In 1761, he served as a lieutenant in a regiment under the command of Captain William Moultrie.



One of the most unpopular enemies in the war was British Lieutenant Colonel Banastre Tarleton, who often chased Marion into the swamps, reportedly said that "The devil himself could not catch that old fox."
The Old Swamp Fox
When the American Revolutionary War began, South Carolina formed two regiments of infantry and one regiment of calvary. He was elected a Captain in one of the infantry regiments, under the command of now Colonel William Moultrie. After distinguishing himself in several major battles, Marion was promoted through the ranks, finally reaching the rank of Brigadier General. He earned his nickname "The Swamp Fox" from the British.

Because his troops were usually outnumbered, he adopted a hit-and-hide strategy and employed several guerilla-style military tactics, many learned from the Indians during the French and Indian War. He often ambushed the British at night and then vanished into the surrounding woods or swamps.


The Battle of Sullivan's Island June 28, 1776.
This battle was a disaster for the unprepared British ships, several of which got bogged down in the sand dunes near shore.

" We never had such a drubbing in our lives," a Royal Navy sailor wrote. British battle casualties exceeded 200; damage to British morale was also devastating. A British naval surgeon commented: " This will not be believed when it is first reported in England,"

After the war, he purchased Pond's Bluff Plantation which was located north of Eutaw Springs, South Carolina. In 1775, he was elected to South Carolina's provincial congress. Francis Marion was to married in 1786 to Mary Esther Vidreau.