Wilcox County Wills, Estates, Marriages, Military Records
Wilcox County was created in 1857 from Dooly, Irwin, and Pulaski Counties.
Marriages
Wilcox County Marriages from newspapers 1885-1886
Military Records
Oaths of Allegiance given in Wilcox County
Indexes to Probate Records
Index to Wilcox County Wills 1858-1957
Online Images of Wilcox County Wills
Testators: Barnes, John ;Brown, Fred ;Covington, Silas ;Davis, H. L. ;Foster, Stephen ;Faircloth, Fred ;Finleyson, J. ;Fitzgerald, David ;Fitzgerald, James ;Fuller, Elinor ;Holt, James ;Johnson, James and Mary ;Keen, Henry ;Lacy, James ;McCall, Samuel ;Pope, Henry ;Reid, George ;Simons, Lewis ;Tomberland, Wright ;Tomberland, Wright (2)
Traced Genealogies of Wilcox County Families
The Night Jefferson Davis Spent under an Oak Tree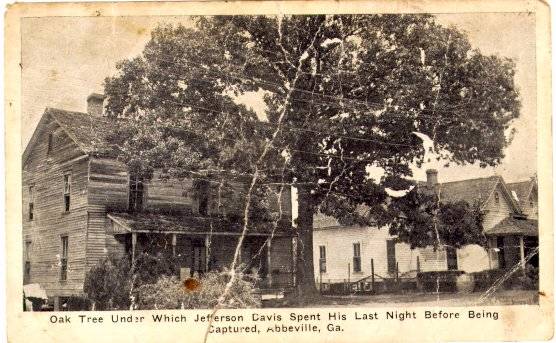 There is a historical marker in front of the Wilcox County Library across the street from the Wilcox County Courthouse in Abbeville, Georgia. The marker text reads as : " Late on May 8, 1865, Jefferson Davis, with his family and a small escort, camped in Abbeville, unaware that hostile pursuit was close behind. His pursuers, the 1st Wisconsin Cavalry [Federal], Lt. Col. Henry Harnden, arrived the next morning, shortly after his departure. Stopping only to feed and water, Harnden's men were moving out in pursuit when the 4th Michigan Cavalry [Federal], Lt. Col. B. D. Pritchard, arrived. Harnden confided to Pritchard both Mr. Davis' proximity and the probable route; then, after declining an offer of help, he rode on to overtake his command. Pritchard bound downriver to intercept other Confederate officials, rode on some 12 miles: then, abandoning his own mission, he made a forced march and, after finding the Davis camp late that night by posing as the escort, he surrounded it quietly and waited for dawn. Harnden had camped a few miles away. Unaware of Pritchard's presence, he moved up just before dawn to surround the camp. His advance was fired upon and, in the fight that followed, two Michigan soldiers were killed before a prisoner taken by Harnden's men revealed the Identity of the "enemy". During this unfortunate collision, Pritchard closed in and captured Mr. Davis and his party, thereafter claiming for the 4th Michigan the fruits of the 1st Wisconsin's labors."
---
---
Videos that will help you find your ancestors. Topics include Genealogy Tips, Emigrants to America, Historical Events & People, etc. Free
---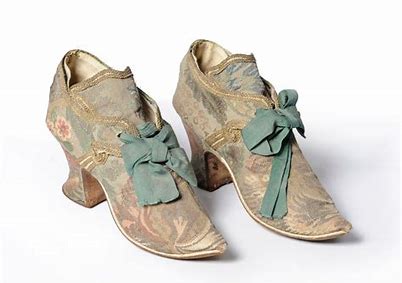 Yesterday Newsletter

. . Featuring stories of the past that you will treasure!