Screven County Genealogy, Marriages, Wills, Estates
Screven County was formed in 1793 from Burke and Effingham Counties. The county seat is Sylvania.


Since the records of Burke County did not survive, it behooves the genealogist to research Screven County as some of the original land grants later fell into Screven. Jeremiah Lamar
Marriages
Marriages 1815-1850.
Index to Screven County Marriages.
Images of Will Book 2A, 1802 to 1877
Testators: Anderson, Hezekiah ;Archy, Eli A. ;Bazemore, Benjamin ;Beard, John ;Beasley, William ;Beavill, James ;Belcher, Sarah ;Best, Dorcas ;Best, Henry C. ;Best, Tarleton ;Blackburn, Rachel ;Bolton, James (dim) ;Bonnell, Anthony ;Bonnell, John ;Boykin, John ;Boykin, John S. ;Brannon, Hope ;Bryan, John ;Brannon, Hope ;Bryan, Martin ;Burke, David ;Burke, David ;Burns, John (dim) ;Clements, Jennett ;Conner, James ;Conner, Lewis ;Conyers, James ;Conyers, John ;Cooper, George ;Cooper, William ;Cooper, Wilson ;Coughron, Joseph ;Daughtry, David ;Dunnington, William ;Ferrell, Benjamin ;Frawley, Jeremiah (dim) ;Freeman, Jacob ;Freeman, John ;Freeman, Noah ;Green, Delilah ;Grimes, Elizabeth ;Hale, Mary ;Herrington, Richard ;Herrington, Richard ;Hilton, William ;Hines, Martha ;Hogg, John ;Howard, Hezekiah (dim) ;Howell, David (dim) ;Humphreys, James ;Humphries, James ;Kemp, Alexander ;Kittles, Peter ;Kittles, Robert C. ;Lanier, Lewis ;Lee, David ;Lee, Joshua (faded) ;Lee, Reuben ;Lipsey, Levicy ;Long, Zacheus ;Lovett, John F. ;Lundy, Frances ;Mack, Andrew ;Maner, George H. (dim) ;Marlow, Stephen ;McBride, James ;Megee, Henry ;Mills, Anthony ;Mitchener, John ;Morton, Silas ;Murray, Mary Ann (dim) ;Murray, William ;Newton, George ;Newton, Moses ;Nicholson, John ;Oliver, John ;Pearce, Joshua (dim) ;Pearce, Stephen ;Phillips, Lucy ;Phillips, Richard ;Poythress, Cleton ;Reddick, Peter ;Rieves, John S. ;Rieves, Richard ;Robbins, Arthur (dim) ;Roberts, Roland (dim) ;Rushing, Eli (dim) ;Sasser, Thomas ;Saxon, B. H. ;Scarbrough, Hardy ;Scruggs, John ;Scruggs, Richard ;Sheppard, William ;Simmons, Samuel ;Stewart, Tabitha (dim) ;Stotesberry, George (dim) ;Thomas, Gilshot ;Walker, Thomas G. ;White, Christopher G. (dim) ;Wilkinson, Reuben ;Williams, Robert ;Williamson, Robert ;Williamson, Robert ;Williamson, Robert Mickleborough ;Williamson, Robert M. (dim)
Indexes to Probate Records
Index to Screven County Will Bk 2B, 1810-1875
Bonnell Hanging
---
---
---
---
Videos that will help you find your ancestors. Topics include Genealogy Tips, Emigrants to America, Historical Events & People, etc. Free
---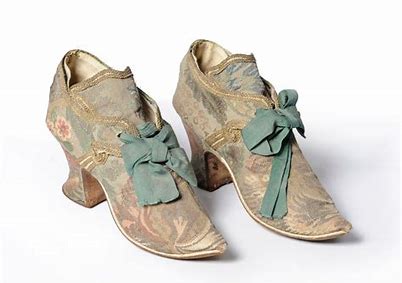 Yesterday Newsletter

. . Featuring stories of the past that you will treasure!