Names of Families in Muscogee County Wills, Estates, Marriages
Muscogee County was created on December 11, 1826, on over 2,000 miles of Indian territory located between the Chattahoochee and Flint Rivers. This is one of the land lottery counties usually drawn by those residing in the eastern counties of Georgia. Research is indicated in the deed records in the counties where your ancestor resided before drawing in this lottery, as well as in Muscogee County deeds. Research is also indicated in Troup, Haralson, Harris, Talbot Counties, and Russell County, Alabama.
Abstracts of Wills
Abstracts 1838-1862 (abstracts)
Images of Wills & Estates 1862 to 1875
Testators:
Allen, Mary A.
Banks, John
Barshall, Michael
Bates, Mary
Benning, Malinda
Bethune, Cherry
Biehler, Peter
Biggers, L. M.
Billing, S. A.
Bozeman, Margaret
Butt, James E.
Camak, Thomas
Chambers, James M.
Champion, Elias
Chapman, Charles
Chapman, James A.
Clark, Mary
Clarke, Joseph
Cleghorn, Charles
Coart, Elizabeth
Comer, James
Cook, Elisha
Davie, Anna
Davis, Fannie A.
Dillard, Francis W.
Dolan, Bernard
Echols, Rowen A.
Ellington, Annie Euphresia
Ellis, Marshall
Emery, Mary
Fischacher, Heinrich
Fontaine, Benjamin B.
Fontaine, John
Foster, Nancy
Fox, Lavinia
Freeman, Mary Ann
Gager, Love
Garrard, William
Griffin, Daniel
Griswold, William H.
Haiman, Lewis
Hall, Henry
Hardaway, Mary Hicks, Ann
Hill, Joseph
Hirsch, Fleiman
Howard, John H.
Hudson, David
Huff, Daniel
Hughes, Delila
Johnson, John
Johnson, John T.
Jones, Andrew P.
Jones, James H.
Jones, Mary
Kimbrough, Sarah
Kinsley, John
Leverett, Nancy J.
Lokey, Mary
McAlister, William J.
McCardle, Felix
McCarty, James
McCrary, T. G.
McGovern, John
McMahan, Patrick
Meacham, Julia
Miller, James
Miller, Joseph F.
Moffitt, Henry
Morris, Patsy
Nagle, Susan
Nelson, Anna
Norris, George W.
Nuckolls, Nathaniel
Pace, Clement
Peck, Ira
Perry, Michael W.
Phelps, Sarah
Pickard, Silas
Porter, Elizabeth
Ragland, Thomas
Ramsey, Priscilla
Redd, James K.
Robison, Alexander
Rogers, Daniel
Rounds, Susan
Rumph, James
Salisbury, Lucinda
Semmes, Paul J.
Shaw, Banks
Shivers, Chaney
Sloan, Thomas
Smith, Brady Mitchell
Smith, Edward
Stanford, Thomas J.
Strupper, John B.
Thomas, Grigsby
Thomas, Owen
Threlkeid, Ann
Tinsley, Sophia
Tucker, Hannah
Turrentine, Harriet
Versilette, Charlotte
Ware, James H.
Warnock, Samuel
Williams, Mary A.
Williams, Thomas L.
Wimberly, James
Winter, John G.
Woodruff, Michael
Muscogee County Wills 1875-1882 (digital images)
Testators
Allen, Laney
Alston, Philip
Andrews, Lucinda
Baker, Ida
Banks, Sarah (Mrs.)
Bardwell, Sarah
Bass, Robert
Beihler, Margaret
Binford, Reuben
Boyd, Alvin
Bozeman, James H.
Brittain, Joseph
Brooks, Clementina
Burrus, Charles
Chapman, Susan A.
Cheney, John L.
Clapp, Julius
Coffield, William
Cotton, Martha Ann
Curry, James
Curry, Patrick W.
Denson, Joseph
Dexter, Charles
Dolan, Bridget
Dortch, Walter
Edward, H. W.
Edwards, Ellen
Edwards, Peter
Flewellen, Rena
Flournoy, Martha
Gawley, David
Golden, George
Heard, Elizabeth
Huff, Adela
Huff, John A.
Kivlin, James
Lewis, Mary A.
Lindsey, Sherwood
Lynch, Asa
Lynch, William D.
McGouch, George
McLaughlin, Stephen
Munro, R. W. B.
Oladowski, Hipolite
Parramore, William
Peyton, H. M.
Philips, Susan
Pinkard, Griffin
Pirrie, Samuel
Rhodes, Thomas
Salisbury, William L.
Slade, Thomas
Taliaferro, C. B.
Taylor, Moses
Threewits, Thomas
Thweatt, Peterson
Torrene, Matilda
Urguhart, Mary Jane
Venable, George
Wacasser, Francis
Webster, Joseph
White, George
Willet, Isaiah
Williams, Atlanta
Woodruff, Abigail
Wright, Arminious
Traced Genealogies:
Muscogee County Families
| | | | |
| --- | --- | --- | --- |
| Austin | Fisher | Graves | Hurt |
Indexes to Probate Records
Will Bk A, 1838-1863
Will Bk B, 1862-1875
Will Bk C, 1875-1891
Will Bk D, 1891-1903
Annual Returns, Inventories, Sales, Vouchers, Bk A, 1839-1843
Annual Returns, Inventories, Sales, Vouchers, Bk B, 1843-1848
Annual Returns, Bk A, 1839-1843
Annual Returns, Bk D, 1852-1854
Marriages
Books A and B, 1838-1844
1839-1845
1885-1886
Miscellaneous Records
Hudson, Martha, LWT (Digital Image)
Parramore, William E., LWT, (1881).
Scarborough, Jesse, LWT (Digital Image)
Georgians who went to Alabama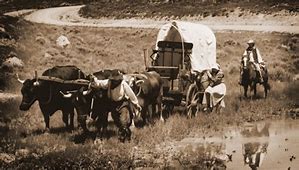 After the Indians were removed from Georgia in about 1833, many settlers moved westward into Alabama. Because they were moving westward, to discover their location in Georgia, the genealogist should search the counties of Meriwether, Murray, Chattooga, Haralson, Heard, Troup, Harris, Muscogee, and Stewart Counties. Typical first settlements in Alabama were in the counties of Chambers, Limestone, Cherokee, and Randolph Counties.

Wealthiest Planter in Muscogee County

Reverend Charles F. Fisher was one of the wealthiest planters in Muscogee County. His stately plantation was located on the Chattahoochee River 17-1/2 miles from Columbus, Georgia. Unfortunately, it was burned down by order of the local authorities during an epidemic of smallpox. The first record of his owning the land was in 1838. Fisher first came to Washington County where he was listed on the 1820 Census.
Videos that will help you find your ancestors. Topics include Genealogy Tips, Emigrants to America, Historical Events & People, etc. Free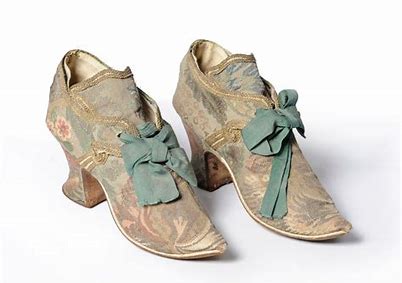 Yesterday Newsletter

. . Featuring stories of the past that you will treasure!