Murray County Genealogy, Wills, Estates, Maps, Marriages
Murray County was created from Cherokee County on Dec. 3, 1832, by an Act of the General Assembly. Before that, it was occupied by the Cherokee Nation of North Georgia, Alabama, Tennessee, and North Carolina and Chief Vann farmed in this county.
The " Trail of Tears" and Fort Hoskins
During 1838 the remnants of the Cherokee Nation were rounded up by Federal Forces and the Georgia Militia and put into military stocks for the eventual removal to reservations in Indian Territory. On May 30th, seventy-nine Cherokee Indians were captured and guarded at Fort Hoskins under the command of Captain Thomas S. Jones. On June 9th, 1838 it was reported that 122 captives had been sent directly to Ross Landing. In all, about 7000 U.S. Soldiers and Georgia militias forced some 15,000 Cherokee Indians into stockades and held them for removal. It is believed that many Cherokees probably died in the stockades.
Images of Murray County Wills 1840-1872
Testators: Adair, Edward ; Anderson, James ;Bailey, William ;Bates, Andrew J. ;Bates, John ;Bates, Julius ;Black, George ;Drummond, Daniel ;Ducket, Martha; Dwight, Samuel ;Fitzpatrick, Jackson ;Gaither, Elizabeth; Gray, Robert ;Hall, Drury ;Harrison, Nathan ;Hawkins, John;Hill, Richard; Humphries, David; Humphreys, Joab ;Jackson, Littlebury ;Johnson, Jason ;Jurkin, Samuel;Killingsworth. Francis; King, Elias ;McClain, William ;McCurdy, Stephen ;McEntire, John ;McGhee, James ;Murray, Samuel ;Neal, Adam ;Neal, Robert ;Parr, Charles ;Patterson, Robert C.; Pickett, James; Ray, William ;Ray, William J. ;Royston, Lewis ;Shelton, Elizabeth ;Sloan, Robert; Stevenson, John ;Stewart, Susan ;Stown, Luke ;Terry, Duncan; Terry, Lewis; Thompson, Benjamin ;Vining, Albert ;Wilkinson, John ;Wilson, Martha J.
Abstracts of Murray County Wills
Murray County Wills 1840-1872.
Murray County Wills 1872-1922 (abstracts).
Indexes to Probate Records
Will Book 1, 1840-1872.
Index to Murray County Will Book 2, 1872-1922.
Annual Returns, Inventories, Vouchers 1835-1853.
Annual Returns, Inventories, Vouchers 1853-60.
Annual Returns, Inventories, Vouchers 1859-67.
Maps
1882 Map of Murray County.
Map of Spring Place, seat of the US Indian Mission (Cherokee Nation).
Map of Murray County District 8.
Marriages
Index to Marriages 1834-1849
Miscellaneous
Murray County Rangers of 1838.
List of Superior Court Judges and Clerks
List of Sheriffs
List of Tax Collectors and Receivers
Traced Genealogies of Murray County Families
Edmundson family
Collections of Records of Cherokees and Creeks Cherokees

1835 Henderson Roll; 1906 Guin Miller Rolls, 1851 Chapman Rolls which include Cass, Chatham, Cherokee, Cobb, DeKalb, Forsyth, Gilmer, Gordon, Gwinnett, Lumpkin, Murray, Union and Walker Counties; 1910 Cherokee Judgment Roll Fund, 1910 Cherokee Roll East of the Mississippi, 1909 Cherokee Enrollees to be strick from the Roll.
Cherokee Oaths of 1833; Cherokees Who Took The Oath to Remain Georgia
1835 New Echota Residents (Cherokees) Who Requested a Militia Unit to Keep Order Among the Cherokees
General Index to Eastern Cherokee Applications A to K
1835 Forsyth County Census 1832 Supreme Court Case of Samuel A. Worcester, Plaintiff in Error
Cherokee Phoenix Newspapers, Echota, 1828
Cherokee Genealogies Traced - Alphabetical by Surname

Creeks

Creek Census of 1833 - Lower and Upper Creeks
McGillivray, Alexander, King of Creek Nation
Native Americans Database of Names (various tribes) -

The above collections are available to members of Georgia Pioneers. The Meanderings of Native Indians Native Americans were constantly at war with other tribes. Some of the smaller tribes (or losers) were swallowed up and lost in identity. The tribes follow the Buffalo. Records were not kept of births, deaths, etc. They did not marry white women but sometimes captured them as slaves. White families had no chance of retrieving their women. Benjamin Hawkins, a Creek agent in Georgia during its colonization, kept his own journals. Thus, the materials to be examined are those kept by Indian Agents (if one can find such items) who wrote in English and sometimes clarified the English version of an Indian name. These agents were in Charleston, South Carolina, and Savannah, Georgia where all of the records survive. I strongly recommend reading the deeds and affidavits (colonial writing) to gain historical knowledge of the times and discover more information.
About the Cherokee Indians
Cherokees in the Cohutta Mountains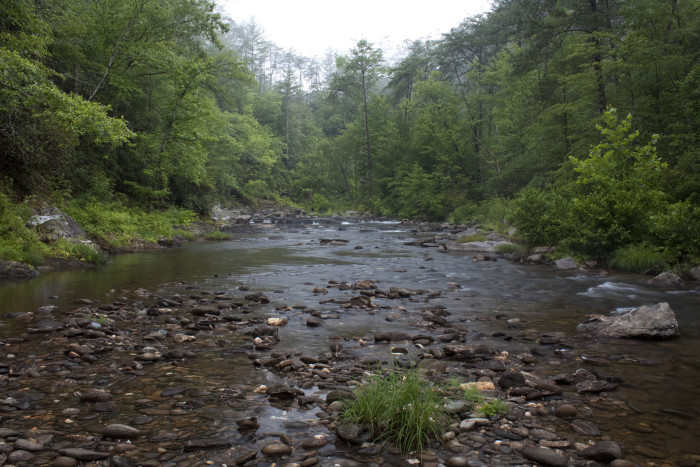 There is a range of mountains in Murray County which were once occupied by the Cherokee Indians; viz: Big Frog Mountain, Fort Mountain and Grassy Mountain. Actually, the recent discovery there by archaeologist Julia Sennette revealed a ceremonial site and several monoliths, quarried into geometrical shapes.


---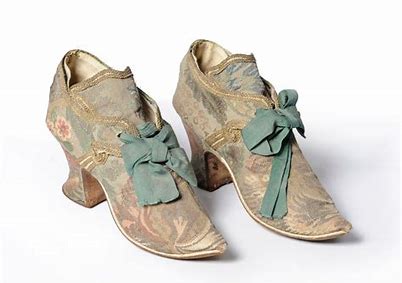 Yesterday Newsletter

. . Featuring stories of the past that you will treasure!