Lincoln County Genealogy, Wills, Estates, Marriages, Maps, Land Warrants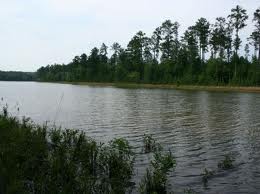 Lincoln and Wilkes Counties go together as places to search for ancestors. The boundaries of old Wilkes County should be examined to determine if any of that land fell into Lincoln County, paying attention to the creeks mentioned in the deeds of both counties. Lincoln County was created from Wilkes County on February 20, 1796, by an Act of the General Assembly and was named for General Benjamin Lincoln (1733-1810) of Revolutionary War fame. Lincoln was in charge of the Continental Army's Southern Department and later became President George Washington's first Secretary of War.

Maps were scanned in such a manner as to provide details for locating creeks, branches, rivers, lakes, churches, schools, and cemeteries. This will enable you to better locate the old home place using the description from old non-specific deeds. Also, a convenience in locating both private and public cemeteries in the area. Lincoln and Wilkes County records should be searched together.
Will Abstracts
Wills 1796-1807.
Wills 1800-1806
Wills 1807-1832.
Images of Lincoln County Wills 1796 to 1800
Testators:
Ayers, William
Bussey, Hezekiah
Cameron, Alexander
Clark, Elijah
Edger, Hugh
Glaze, Thomas
Graves, James
Gron, Jared
Hammock, Samuel
Harris, James
Hester, James
Hunter, Job
Jeter, Oliver
Johnston, Alexander
Jones, William
Leverett, Robert
Loftin, Daniel
Matthews, Moses
McCord, John
McKinney, Travis
Owens, Thomas
Ratliff, Robert
Spinks, John
Spires, Zachariah
Steel, John
Stovall, John
Sudduth, John
Walker, John
Wallace, William
Ware, Henry
Warren, Lott
Webb, Leonard
West, Andrew
West, Henry
Images of Lincoln County Wills 1800 to 1832
Testators:
Ansley, William
Ashley, Stephen
Aycock, Richard
Ayner (or Aynes), William
Bennett, Jacob
Bentley, Balsam
Bohannon, Duncan
Bostie, Wade
Branch, Thomas
Bussey, Thoma
s Clark, Elijah
Clarke, Edward
Covington, William
Curry, Thomas
Dooly, John Mitchell
Dowsing, William Sr.
Evans, William
Flourance, Jenny
Flourance, John
Frazer, Samuel
Gartrell, Francis
Gillum, Peter
Grey, James
Grinage, Joshua
Groce, Sheppard
Hardy, Jesse Sr.
Hardy, Sarah
Harrington, Drury
Haws, Bennett
Haws, Spencer
Haws, Isaac
Hemphill, Thomas
Hughes, Fielding
Huguley, George
Jones, Henry
Jones, William
Landers, Elizabeth
Langston, Sarah
Loftin, Elijah
Lyon, Edmund
Lyon, Thomas
McKinney, Travers
Moncrief, Austin
Moseley, William
Moss, Charity
Nolan, William Sr.
Owens, Thomas
Paradose, William
Phipps, Joseph
Price, John
Reynolds, William
Roberts, Arthur
Russell, Clarion
Russell, James
Samuel, Edmund
Scale, Robert
Sharp, John
Sims, Leonard
Spinks, John
Spires, Martha
Spires, William Q.
Statham, William
Stewart, Sarah
Stinson, Alexander
Stokes, Lucretia
Stokes, Richard Henry
Stokes, William Sr.
Stovall, Lewis
Suddith, Elijah
Trammell, Thomas Sr.
Turman, John
Walker, Lankford
Wallace, Thomas
Walton, John H.
Walton, Newell Sr.
West, Andrew
Willson, Sarah
Withers, Samuel
Wright, John
Wright, Susan
Wright, William
Zellars, Jacob
Zellner, George
Zellner, George Sr.
Indexes to Probate Records
Index to Will Book B, 1796-1808.
Index to Annual Returns, Vouchers, Sales, 1827-1847
Index to Will Book E, 1833-1877.
Land Warrants
Images of warrants 1796 to 1847
Marriages
Maps
Miscellaneous Records
Traced Genealogies:
Lincoln County Families
| | |
| --- | --- |
| Ashmore | Crosson |
| McKenney | Tankersley |
Spiers/Speers Family History
Videos that will help you find your ancestors. Topics include Genealogy Tips, Emigrants to America, Historical Events & People, etc. Free
---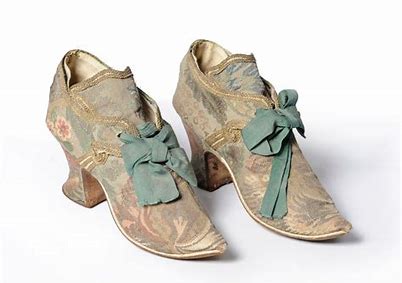 Yesterday Newsletter

. . Featuring stories of the past that you will treasure!