Schikan
Slaton
The Time is Now
Genealogy Tips by Jeannette Holland Austin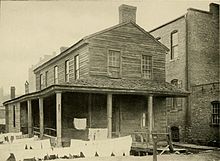 My sister, Dorothy, and I spent many years tracing our families. After awhile, Dorothy gave up. But I kept on plugging. Finally, while reading previous issues of the Atlanta Journal, I discovered the old home of our ancestor in Atlanta. Archibald Holland actually drew all of downtown Atlanta in the 1824 Land Lottery! His home was situated on Capitol Avenue, adj. Trinity Street. When I found it, I took the photo to Dorothy in the Nursing Home. I was so disappointed when she did not understand. My older sister was standing beside me. I turned to her. She also failed to understand. I stared at the photo disquietingly aware that I had at long last discovered a gem which my sisters could not appreciate. The find had taken more than fifty years and the editor of the newspaper had no idea that he had captured the home of the first owner of all of downtown Atlanta, all 202-1/2 acres! If somehow Dorothy could only grasp the joyfulness inside of my heart. But it was too late. And now, Dorothy is gone.
Renovations do not always Fit the Era
Genealogy Tips by Jeannette Holland Austin



Renovations of old neighborhoods are not exactly what I would call "true to the era." In my old Atlanta neighborhood of the 1890 Victorian homes, there was a rush to renovate during the 1970s. Having grown up there, I had friends residing in just about every house in the area. So I remember the dark tiled fireplaces, built in pantries, dark woodwork, stained glass windows on the landing half-way up the stairs. The ceiling of each room had one ugly iron chandelier with two or three light bulbs which was turned on by a button on the wall. Because a ladder was needed to change the light bulb, sometimes, a long string was attached. I could be describing the old Asa Candler home on Elizabeth Street, just as well as any other home. The 1890s colorful flora on wallpaper was usually enclosed by oval fancy designs was hypnoptic to those who slept in the bedroom. Oh how I remember the red roses in this particular wallpaper! In some homes the renovators striped away the beautiful tiled fireplaces and mantles leaving a shell of red construction brick. Since there was only one bath in the large Victorian homes, bathrooms were added to the once-beautifully-large individual bedrooms along with extra closets.
Mrs. Minx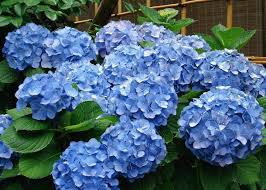 Genealogy Tips by Jeannette Holland Austin

During the 1940s our next-door neighbor on Edgewood Avenue in Atlanta was and old lady, Mrs. Minx. One afternoon I had the nerve to knock on the front door and ask if I could cut some of her beautiful blue hydrangeas in the front yard. I so admired the delicious blooms which seemed to last all summer. She invited me inside house of a dark rooms. Dark, because the windows were well-draped with curtains. She must have resided in that house for many years, because of the narrow garage in the back which was too small for 1940s automobiles, but probably accommodated the 1915 models! She would not let me cut the flowers, because she said that "they would not keep and would just die!"
Measles and Quarantine Signs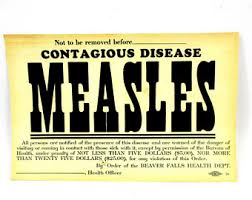 During the 1940s, when scarlet fever or measles struck, a quarantine sign was tacked on the front door. It was a warning tacked on the door by the communicable disease people not to go inside the house. Scarlet fever could last as long as a month, and it called for bed confinement for the duration of the illness. When a child was attacked by German measles (rubella) , the neighbors were in a tizzy because it spread easily and was very contagious.
We need the History which is written upon Monuments

Genealogy Tips by Jeannette Holland Austin

Anyone who destroys or defaces monuments or tombstones is destroying the very history which we depend upon while tracing the ancestors. All over Mexico, hieroglyphics appear on the ruins of ancient structures such as Chicken Itza, Monte Alban, Coba, Palenque, Teotihuacan, just to name a few. The translation process has been difficult over the years, yet it is obvious that the symbols represent dates, names and places. Just as the Egyptions built monuments to their leaders, the Mayans and Incas also erected steles documenting the names of governors and rulers. We follow the same tradition, naming buildings and roads after politicians, and building monuments of people like Abraham Lincoln and Robert E. Lee. All monuments contain an explanation of the person or event. It is written history. If the monuments in Mexico, Egypt, America or elsewhere were not erected, we would never know that those people existed. Therefore, the destruction of monuments has far-reaching negative effects.

Too Soon to Pack your Bags

Genealogy Tips by Jeannette Holland Austin

They say that we will never move as fast as the speed of light, yet NASA continues to send probes into space which are designed to increase in speed as they proceed around the planets. A star ship such as "The Enterprise: Star Trek" could never reach the speed of light without a powerfully propelling fusion fuel. That is because of mass. The speed of light is 299,792,458 m/s. A spaceship cannot travel as fast as light because of mass and requires fuel. The journey from Earth to Mars takes about 300 days. Every two years Mars is 55 million km from Earth, its closest point. The fuel required to propel a spaceship to Mars is very expensive. At present, a star ship cannot achieve the necessary speed to reach other planets without burning a nuclear fusion type fuel, yet to be invented for this purpose. The integer is a warp speed so fast that time would slow down compared to actual earth time. An example would be that the time required to leave Earth and reach a certain destination would be something like 100 years, while a warp speed would be 3 years. In other words, once Astronauts left Earth time would slow down and they would reach the (speculative) planet in 3 years, while back on Earth, a hundred years had passed. NASA's space probes use low wattage and are not inhibited by mass. Voyager1 has traveled 12 billion miles in 36 years. The latest data reveals that Voyager1 has been traveling for about a year through the plasma (ionized gas) which is present in the space between stars. Voyager2, launched a few days after Voyage1, flew by Jupiter, Saturn, Uranus and Neptune. And the Voyager mission controllers still talk every day at about 23 watts (the power of a refrigerator light bulb). That is what we need to run a star ship!

The Role which Georgia's Military Forts Played during the War of 1812

Genealogy Tips by Jeannette Holland Austin

After the American Revolution, a lot of children were named "George Washington" However, they were rarely officers. A recent search for Camden County, Ware County and Wayne Counties. Yet no deed records were found, eneral George Washington Smith revealed that he was in St. Marys, or other evidence that he was ever a resident. The Georgia forts observing Naval traffic during the War of 1812 were at St. Marys (Camden County) and Sunbury (Liberty County where he was married in 1818). Also, a fort was built on the remains of Fort Morris and Barnum was situated the north end of the Okefenokee Swamp. The War of 1812 was mostly fought around Lake Erie and Canada. In Georgia, it developed into a ground war against the Indian tribes who were, once again, on the British side. That is why the militia companies were called out to fight along the western border of Georgia and into Alabama. However, the port cities needed protecting. Because Smith was in South Georgia as late as the 1840 census, and no other records were discovered, the assumption is that he was a legitimate officer serving in the Navy. The only way to confirm this is to search the muster records for the War of 1812 at the National Archives. (free online).

Finding the Way Home

Genealogy Tips by Jeannette Holland Austin

Somewhere there is a road to the old home place. It may be covered over with dirt or cement, but it exists. The past is not completely hidden. We learn that in archaeological digs. As erosion, earthquakes, tornadoes, hurricanes, storms, lava and fire help sweep away former times, we forget. As communities and villages disappear into towns and cities, the world turns. Somehow we think that we are the substance of all civilization. Yet the surface has not been touched so far as discovery is concerned. There still remains the written records which genealogists crave to help explain and complete their own history. Despite the loss of important documents, clues remain. At this moment, genealogists are beginning to share their information over the internet. A recent discovery of my own was that someone had shared a photograph of my great-grandfather over the internet. For years, I searched for this soldier who died during the Civil War. Seems that he was a surgeon who served in an Alabama regiment. Imagine the joy which I experienced in seeing this photograph! Did you realize that people hid important documents behind wooden walls, under floorboards and in wells? An afternoon in the woods near the the old home place might turn up broken tombtones buried in pine needles, or tincans buried in the dirt containing items of interest.

Both Legs Mashed Off!

"About dark this evening, Sam Weller, the yard engineer of the Western and Atlantic railroad, ran over Dr. John S. Wilson, a real estate agent of this city, and mashed off his legs just below the knees. The accident occurred at the Whitehall street crossing, and Dr. Wilson was in the act of crossing the track when the engine struck him. Tonight his condition is regarded critical. Dr. Wilson came to Atlanta from Augusta many years ago and for some time was a member of the drug firm of Pemberton, Willson, Taylor & Co." Source: The Headlight, published Gray, Georgia, August 11, 1888.

The Evacuation of Atlanta

Genealogy Tips by Jeannette Holland Austin

In 1864 when General Sherman was en route to Atlanta, its citizens were panicking to leave. The general exit plan was to hide all precious commodities, such as silver and coins and this was usually done by digging holes in the garden. Some families carried precious items on the train to Kennesaw and when word came that the enemy was nearby, the train stopped and allowed people to hide their stuff. One known stop was along the Chattahoochee River near the Atlanta Water Works. Afterward, they returned to sweep up the ashes of a burnt city and to suffer the repression of Northern politicians during Reconstruction Days.

Margaret Mitchell, Author of GWTW

Margaret Mitchell, the author of Gone with the Wind, resided for many long years in this home on Peachtree Street in Atlanta. Oakland Cemetery

Economy during the Late War

Genealogy Tips by Jeannette Holland Austin

Gentlemen wore white shirts to work during the War and when the collars and cuffs were stained or worn, they were removed, turned, and re sewn to reflect a newer finish. Shoes were polished and socks regularly darned. The ladies wore wool fedora hats and matching gloves. My grandmother saved every dab of cotton in her medicine bottles to stuff pillows. Also, women were still selling hair, and I noted a large sack of reddish hair (from her girl hood) in her closet. Although it was a time of saving items and penny-pinching, proper fashions were worn at all times, and good manners were still in style.
Names of Families in Fulton County, Georgia Wills, Estates, Marriages, Tax Digests, Churches, Births

Fulton was created in 1853. In 1857 Milton County (now now Fulton County) included parts of Cherokee, Forsyth and Cobb Counties. Milton was named for John Milton, Georgia's first Secretary of State and was located North of the Chattahochee River (now Fulton County). Fulton was named for Robert Fulton, the famous inventor who experimented with a submarine boat in 1801 in France and built the Clermont, a steamboat which sailed up the Hudson River in 1807. During the Revolutionary War, Milton traveled to Charleston, South Carolina, and New Bern, North Carolina before moving to Maryland with the official records of the state while Georgia was occupied by the English. Campbell and Milton County merged with Fulton on January 1, 1932. At this time Roswell was ceded from Cobb County.

Early settlers: Laughlin Arendall, Stephen Aldredge, Washington Archer, Aaron Alexander, George H. Brown, Michael Bloomfield, William L. Baldwin, F. N. Chisholm, James Campbell, Meredith Collier, Frederick Deckner, Reuben Dunning, Jerry Freeman, James Franklin, William Gray, Solomon Hopkins, William Hill, Willis Johnson, Benjamin Johnson, Thomas Kennedy, Benjamin King, Alexander Luckie, Aaron Merriam, Aaron Nunnally, Basil Overby, Poole, Ephraim, Joseph Robinson, Welcome Sparks, James Turner, William Underwood and Samuel Walker.

Also, see Campbell and Milton County Records, which counties were once part of Fulton. Fulton County records begin in 1854.

Atlanta Terminal Station

Searching Land Lotteries to Find the Old Home Place

My grandmother lived in McPherson, a village spun off for temporary housing for those who built train tracks throughout Georgia. My grandfather had the local merchandise store and my grandmother would board the train and go to Atlanta. Ironically, her stop was Terminal Station. I wonder if she realized that as the being the actual land which was once owned by Archibald Holland in 1824, having drawn all of Atlanta in the land lottery. Memoirs of Georgia published in 1895 consists of interviews with Georgia residents. A son of Archibald Holland gave his account of having been born on Capitol Avenue in Atlanta. This information, combined with a plat of the land drawn in the lottery, located the site of the old home place for me. Later on, I was surprised to discover that during the early part of the 20th century the Atlanta Constitution published a photo of the old house which was reported to have been the oldest house in Atlanta which was temporarily used about 1845 as the residence of a local official. A good reason to search the Georgia Land Lotteries and newspapers,eh?

Life on Edgewood Avenue during the 1940s

Genealogy Tips by Jeannette Holland Austin

The trolley on Edgewood Avenue near the car barn. Not too much time has passed before we boarded trolleys to go downtown and shop in one or two stores, Richs or Davisons. There were few automobiles and no expressways or ells. In Atlanta, it was simplier times, with Piedmont Road a far distance away. Little did I know but what after the war, we were transitioning into a new era. Certain laboring jobs like ditch-diggers gave way to modern equipment. When we visited the country, tractors were rusting in the year. Although black coal continued to be dumped down the coal shute, and the ice man delivered his hunk of ice, an era of hard physical labor was depositing a visual of poorer times with unpainted houses and the paperboy on a bicycle. Too, the dismal display of black smoke puffing out of the furnace, train tracks, overhead trolley lines and telephone polls delivered the general impression of a colorless world. Inside, homes were paneled with dark wood, or decorated with floral wallpaper, a ceiling light of one or two bulbs lit by a ""punch button." Downtown, Five-Points was a conglomeration of tracks where five trains met. A great tragedy was citizens jumping from the windows of the Kimball House as it burned down. Does anything last? No. However, it still lives in our memories.

Our Memories are Real

Genealogy Tips by Jeannette Holland Austin

951 Edgewood Avenue. Childhood fixes memories in a certain way. The first time that I returned to the old home place on Edgewood Avenue, I was rather shocked to see a narrow driveway and small backyard. As I recall, my father separated the space by with chicken pins. In front was a wire clothesline and I enough space to pay. Behind the chickens were huge fig trees which led to a dump owned by a business facing DeKalb Avenue. Later on, after the chickens, the yard was a baseball diamond, imaginary lines, of course, where the big game was played in the neighborhood. My memory registered a large space. I will always remember it that way.

Flour-Sack Dresses

Genealogy Tips by Jeannette Holland Austin

During the second World War, everyone scrimped and saved. There was little money to be earned by children, except coat-hangers brought a penny each at the local dry cleaners. Sugar and flour were rationed, and my mother counted her food-stamps carefully. Home made wheat bread was commonly consumed, but so were biscuits and delicious vegetable pot pies. When Merita bakery sold white bread, we all begged for it. As the war wore on, flour sacks were saved to make dresses. A faded design was imprinted on the sack, which was cleverly used to fashion the latest styles.

Quarantines in the Old Neighborhood

Genealogy Tips by Jeannette Holland Austin

Things we did not tell our Parents

Since my sisters walked everywhere as children, one afternoon we discovered an old railroad track and followed it some distance. Eventually, a freight train rattled along and we easily jumped aboard. To our delight, the spur ended in Piedmont Park! Oh delicious! We walked on a historical terrain that day, because it was the spot where Buffalo Bill had brought his Show to Atlanta! William Frederick Cody lived the life of an adventurer, he was a showman, a scout and a hunter of bison. He died 1917 in Denver and was buried atop Lookout Mountain.