Names of Families in Campbell County Old Wills and Estates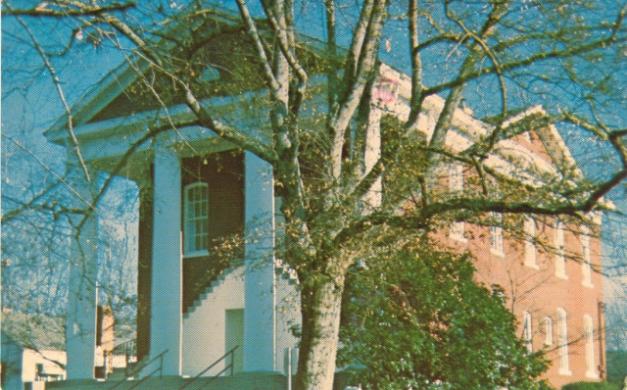 Campbell County was formed by an act of the Georgia Legislature on December 20, 1828, taking land from Carroll, Coweta, DeKalb, and Fayette Counties. In 1832 land from the Cherokee Land Lottery was added, for a total of about 192 square miles. On October 17, 1870, the land lying north of the river was taken along with some of eastern Carroll to form what is now Douglas County. The rest merged with Fulton on January 1, 1932. Campbell County was named in honor of Colonel Duncan G. Campbell. He and James Meriwether negotiated the Indian Springs Treaty in which the Creek Indian land was ceded on February 12, 1825. The County seat was in Campbellton until 1870. It was then moved to Fairburn where it remained for the life of the county. The county existed from 1828 to 1931 when it was finally merged into Fulton County.


Find your Ancestors in the Georgia Bible Records
Images of Campbell County Wills 1833 to 1862
Testators: Abercrombie,Joseph;Barge,Richmond;Beavers,William;Black, Thomas;Bomar, Armsted;Bomar, William; Brazeal, Britton; Brock, John; Camp, Alfred; Camp, Joseph; Camp, Thomas; Childs, Sarah; Clackler, Henry; Clinton, John; Clinton, William;Coryell, Thomas;Darnell, David;Davenport, Dicey;Demoney, John;Dillon, Thomas;Doggett, Thomas;Duggan, Jesse;Dunlap, James;English, William;Faulkner, Peter;Gentry, John;Gibson, Clary;Head, Benjamin;Heath, Ebenetus;Hinton, Jacob;Hobgood, Lewis;Howell, Joseph;James, Stephen Sr.; Jones, James;Kolb, Martin;Little, John;Longino, Ruth;Mayfield, Jacob;McClarty, John;McKoy, James;McKoy, Thomas;Menefee, Willis;Miller, Jacob;Miller, Robert;Morgan, Willis;Parker, John;Paulett, Richard;Phillips, Levi;Rainey, Thomas;Redwine, John;Roberts, Grant;Roberts, Wiley;Rowen, Hugh;Rutledge, Albert;Smart, Elisha;Smith, Sarah;Strawn, Absalom;Thompson, Edmund;Tomberlin, John;Whitten, Gideon;Wilkerson, Robert;Wilson, John;Winn, Francis;Wynn, John;Yarbrough, Joshua
Campbell County Will Abstracts (1831-1908)
Indexes to Probate Records
Index to Annual Returns Book B 1843 to 1851
Index to Annual Returns Book D 1854 to 1858
Index to Will Book B 1863 to 1922
Index to Will Book C 1923 to 1933
Marriages (Images)
Book A, 1829-1842
Book B, 1839-1865
Book C, 1865-1872
Tax Digests
Military Records
Confederate Pensions
Pension Roll 1890-1920
Traced Genealogies: Campbell County Families
A Good Reason for Genealogists to Study Old Photographs

Finding someone you did not know can be interesting. But are you sure that you did not know them? I was looking through some old black-and-white photos recently and found the picture of a woman standing next to a rather familiar face. I was related stories of how my great-grandfather Crawford Evans and his wife Mattie once came to live with us. It seems that Mattie engaged me to thread her sewing needle. Almost every family owned a sewing machine that provided clothing and linens for the family. Crawford or " Croft" as he was known, had worked in the Fulton Cotton Mills on Dekalb Avenue in Atlanta. In those days, during the world wars and economic depression, education beyond the third grade was rare. Now, old and declining and Mattie nearly blind, they came to live with family. Remembering the stories helped me to recognize the old people.
---
Camp Families of America
---
---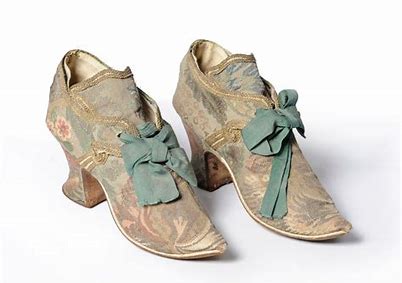 Yesterday Newsletter

Featuring stories of the past that you will treasure!